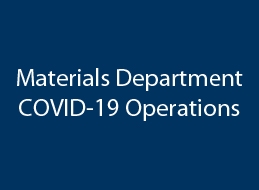 RESEARCH RAMP UP:
College of Engineering Overview:
https://engineering.ucsb.edu/information-research-ramp
Building Standard Operating Procedures (SOPs)
EII (Engineering II):
/sites/default/files/docs/resources-forms/covid_phase_iii_engineering_2_building_access_6-17-20.pdf
ESB (Engineering Sciences Building):
/sites/default/files/docs/resources-forms/covid_phase_iii_esb_building_access_6-17-20_.pdf
MRL (Materials Research Laboratory):
https://www.mrl.ucsb.edu/news/mrl-covid-19-operations
CNSI/Elings Hall:
https://www.cnsi.ucsb.edu/covid
COE protocol for reporting COVID for lab researchers
/sites/default/files/docs/resources-forms/coe_covid_reporting_protocol.pdf
COMPLIANCE POLICY FOR COVID-19 SAFETY
Enforcement Policy Document  (updated July 15, 2020)
SUBMIT ANONYMOUS TIPS, CONCERNS OR SUGGESTIONS REGARDING THE REOPENING PLAN
Submit a form here or email coebuildingrestart@engineering.ucsb.edu 
 
Campus Level:
EH&S COVID-19 Information for Researchers
https://www.ehs.ucsb.edu/labsafety/covid-19-information-researchers
Office of Research COVID-19 Information:
https://www.research.ucsb.edu/office-research-mission-continuity-plan
Campus Info:
https://www.ucsb.edu/COVID-19-information
 
Materials Department Guidelines:
Administrative Staff are currently working remotely. Please follow the guidance below:
1.   Getting Help: Please route your requests to the staff as normal, but to ensure that all requests are addressed please cc Dawn (dcholden@ucsb.edu) and/or Mary (mecummings@ucsb.edu) on your requests so we can ensure that workflow continues in the event of staffing shortfalls. The staff will be meeting regularly, via zoom, to address pending work and questions.
2.   Reimbursements: Campus guidance is evolving on this. Scanned copies of receipts for reimbursement will be accepted. Please send receipts electronically for reimbursement at this time. Save all original receipts even if you submitted scanned receipts. It is anticipated that originals will have to be submitted when normal operations resume.
3.   Signatures: DocuSign will be accepted for reimbursements and other BFS documents. All UCSB staff have DocuSign signing privileges using their UCSB NetID credentials.
4.   Main Office: The Main Office will be CLOSED during the remote work period. We know this is a concern for packages that are en route or orders that will need to be placed during the remote work period. Effective Monday June 22, 2020, Package Receiving will move to the Materials Classroom (EII Room 1335); please read for further instruction.
--The Mail Services & Central Receiving Schedule for the 2020 Holiday period
** Central Receiving CLOSES at 12:00pm **
Ø

 
Monday, December 21 through Wednesday, December 23 (Business Hours 7:30am – 12:00pm)
Ø

 
Monday, December 28 through Wednesday, December 30 (Business Hours 7:30am – 12:00pm)
Ø

 
Thursday, December 31 and Friday. January 1 - CLOSED
Please be sure that if you order something that requires delivery to Distribution & Logistical Services (Building 507), you inform the vendor that it must arrive by 11:30

am during the weeks of December 21-23 and December 28-30 to be received.
--FedEx will be delivering its usual hours, but will be closed the following days:
Fri. Dec. 25 - Christmas Day
Sat. Dec. 26 
Sun. Dec. 27
Fri. Jan. 1 - New Years Day
Sat. Jan. 2
--UPS will be delivering its usual hours, but will be closed the following days:
Thu. Dec. 24
Fri. Dec. 25 - Christmas Day
Thu. Dec 31 
Fri. Jan 1 - New Years Day
The Materials Department remains committed to providing the best assistance possible during this period. We are working hard to make sure all department personnel remain healthy during this challenging time. If you have questions or concerns please reach out to Dawn or Mary and we will work to address them.
 
UC Santa Barbara continues to monitor the global COVID-19 outbreak, and has provided guidance and ongoing updates.
COVID-19 Health:
UCSB COVID-19 Reporting Process
https://www.ucsb.edu/covid-19-information/reporting
WHAT SHOULD I DO IF I THINK I HAVE BEEN EXPOSED TO COVID-19?
http://studenthealth.sa.ucsb.edu/home/coronavirus
Student Health
http://studenthealth.sa.ucsb.edu
Graduate Division
https://docs.google.com/document/d/1KhvwyVDbOBMaK1MG4mFUM51FL3oB0LC3gI7DEA-zwJY/edit#
UCSB Counseling & Psychological Services
http://caps.sa.ucsb.edu