Future Leaders of Today
The Materials Department at UCSB would like to congratulate our recent Ph.D. graduates and welcome them into the Materials Alumni family. We caught up with a few of the graduates to learn about the exciting steps they will be taking as they embark on their careers.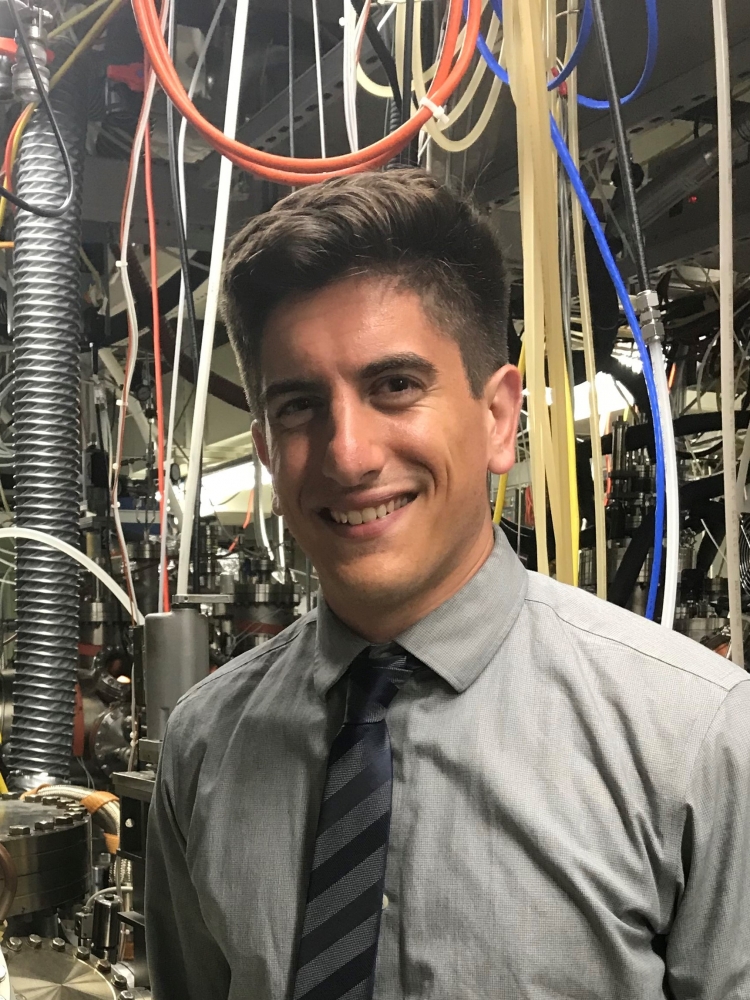 Daniel Pennachio, Ph. D. '19, Extreme Epitaxial Growth of III-N Semiconductor Thin Films, advised by Prof. Chris Palmstrøm
Dan is now a Postdoctoral Researcher at the U.S. Naval Research Lab, where he is supported by a fellowship from the National Research Council. His reaseach explores how two-dimensional materials, such as graphene, can be integrated into existing semiconductor growth processes.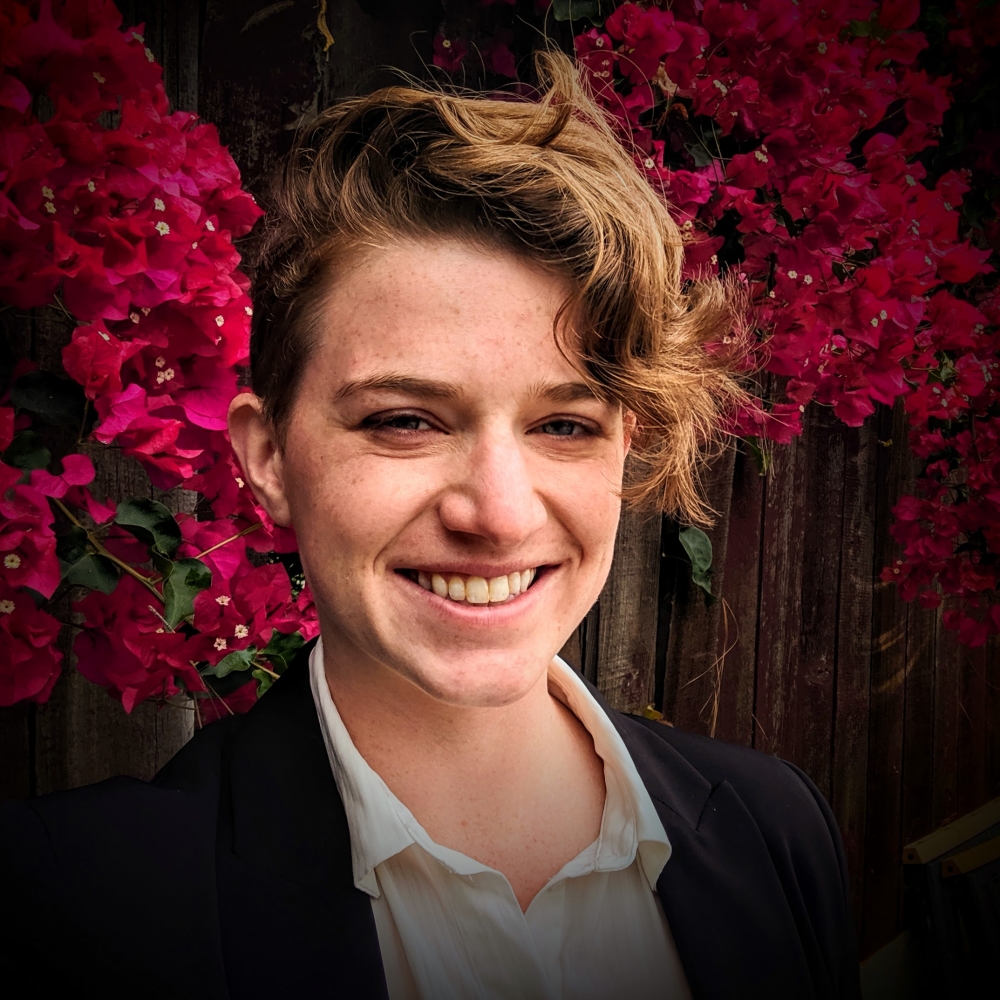 Emily Wonder, Ph. D. '19, Characterization and Surface Functionalization of Self-assembling Lipid- and Surfacant- based Materials for Medical and Consumer Applications, advised by Prof. Cyrus Safinya 
Emily is participating in the California Council on Science and Technology (CCST) Science Fellows program in Sacramento. CCST works with PhD scientists and engineers to work with policymakers in California State Legislature and the Executive Branch to evaluate scientific issues and interpret data.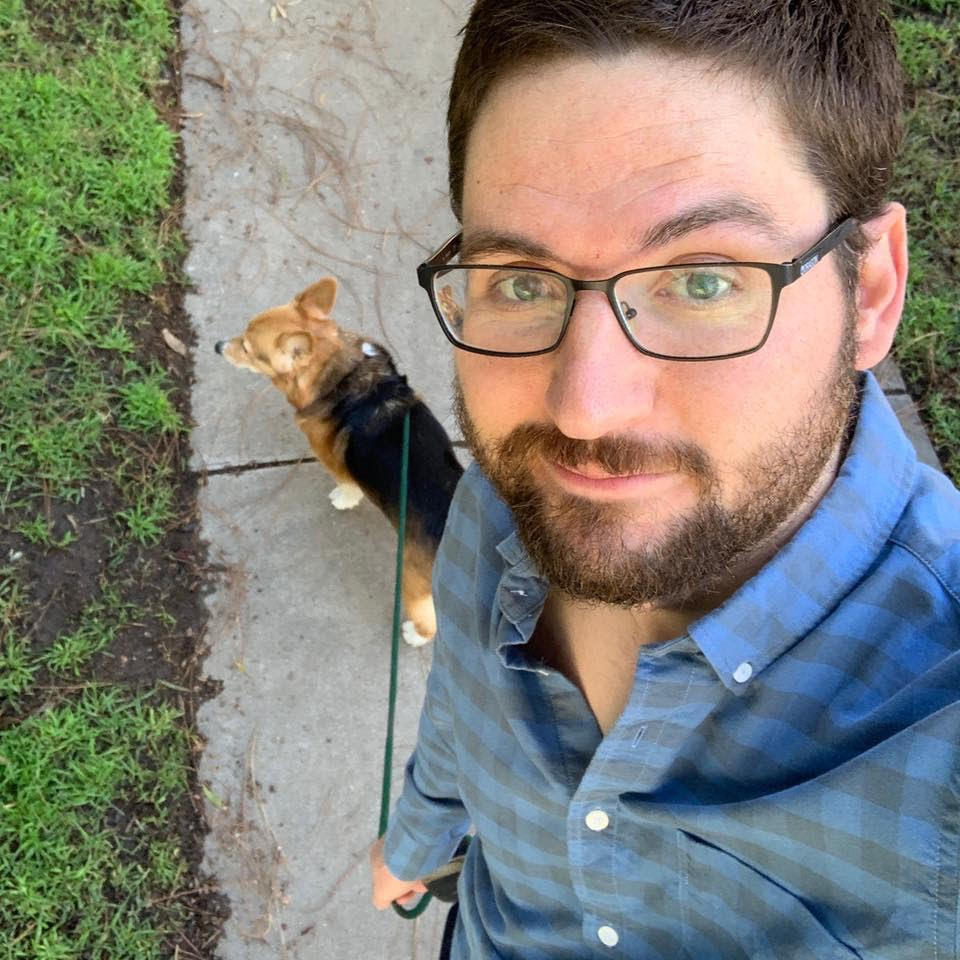 Daniel Myers, Ph. D. '19, Electron Emission Spectroscopy of III-N Semiconductor Devices, advised by Prof. James Speck 
Daniel has accepted a position at Facebook reality labs as a Research Engineer and moved with his wife to Washington state. For the next 5-10 years Daniel plans to stay working in industry and get involved in science and engineering outreach. He feels passionate about getting involved in making science and engineering education accessible to more people. He hopes that in the future he may return to a more academic career path.
Neil Dolinski, Ph. D. '19, Photo-mediated control of polymeric materials, advised by Prof. Craig Hawker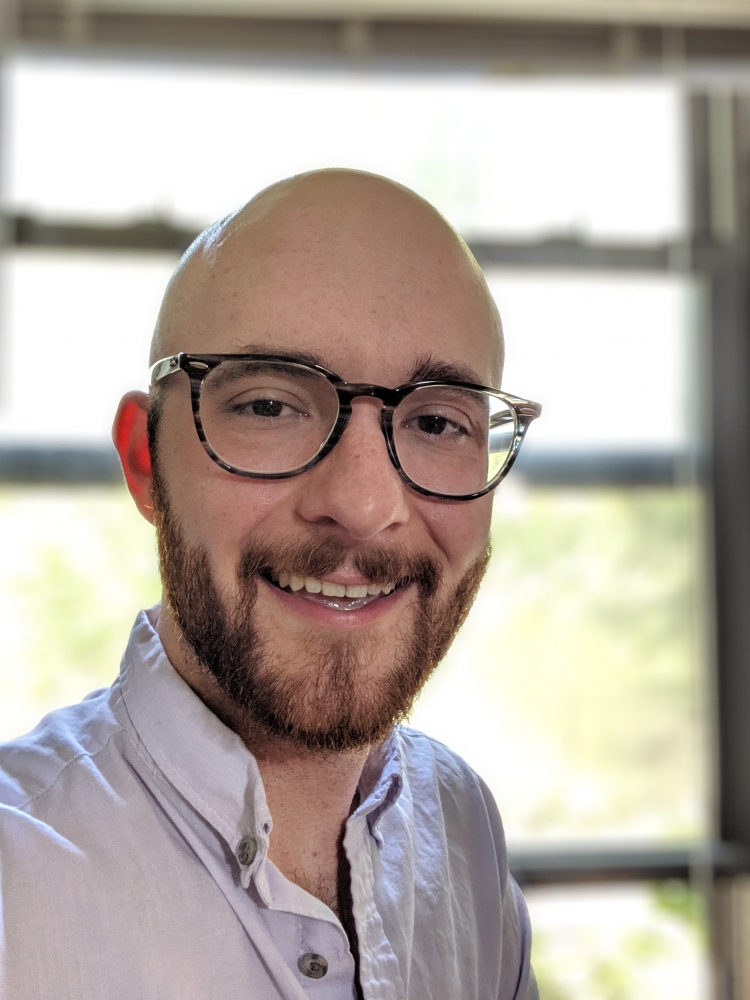 Neil is now a postdoctoral researcher at the University of Chicago in the lab of Stuart Rowan. Neil's research focuses on the introduction of a variety of dynamic bonding motifs into polymeric materials.
Thomas Cristiani, Ph.D. '19, Characterizing the relationships between micro- and nano-scale structure and the interfacial and mechanical properties of biological and bio-inspired materials, advised by Prof. Jacob Israelachvili  (in memorium)
Thomas is currently with Carbon where he will be working as a Materials Engineer designing and optimizing polymer resins for the 3D-printing of elastomeric lattices.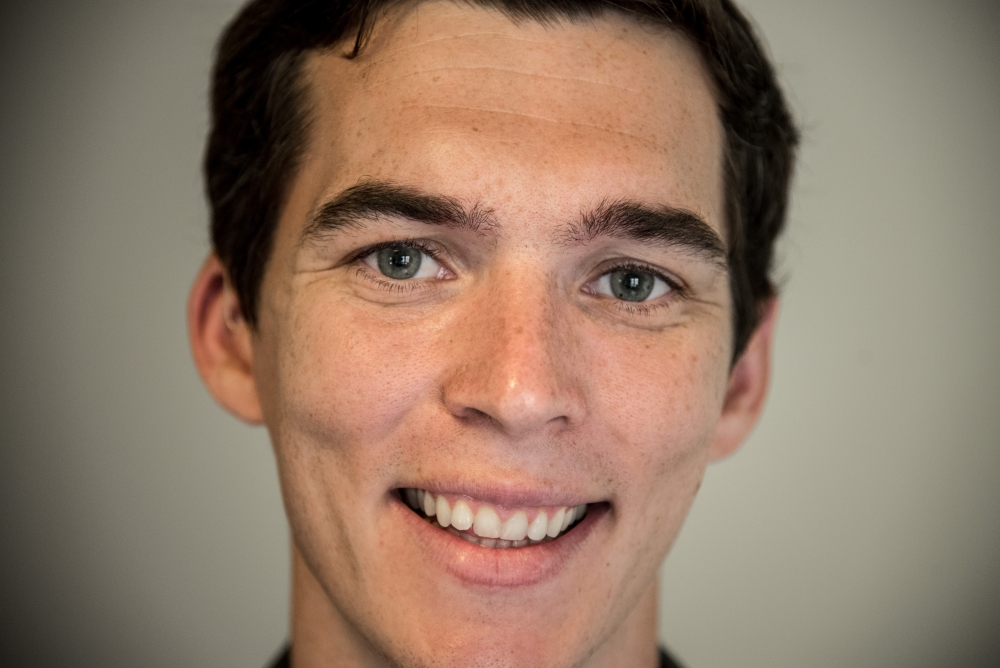 Michael Ford, Ph.D. '18, Unipolar n- and p-channel organic field-effect transistors from solution-processable ambipolar semiconducting polymers, advised by Prof. Guillermo Bazan
Michael is now a postdoctoral researcher at Carnegie Mellon University, working for Professor Carmel Majidi in the area of soft robotics and stretchable sensors. His broader research interests revolve around the area of polymer science and engineering, and he is also interested in education in this field.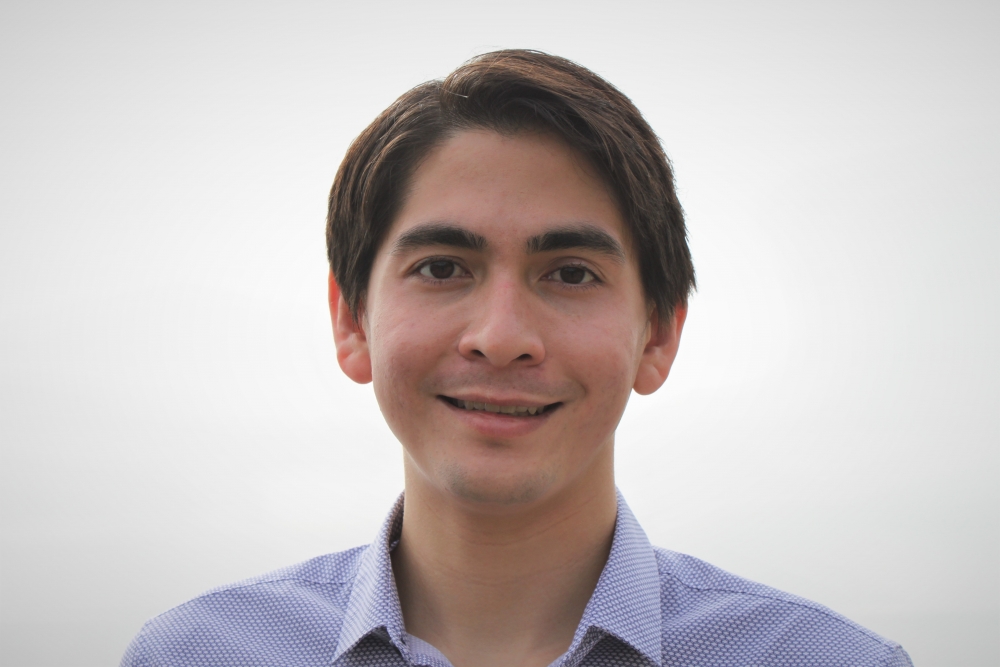 Charles Forman Ph.D. '18, Achieving Continuous-Wave Lasing for Violet m-plane GaN-Based Vertical-Cavity Surface-Emitting Lasers, advised by Prof. Shuji Nakamura
Forman will work for a stealth start-up that will change the world as we see it.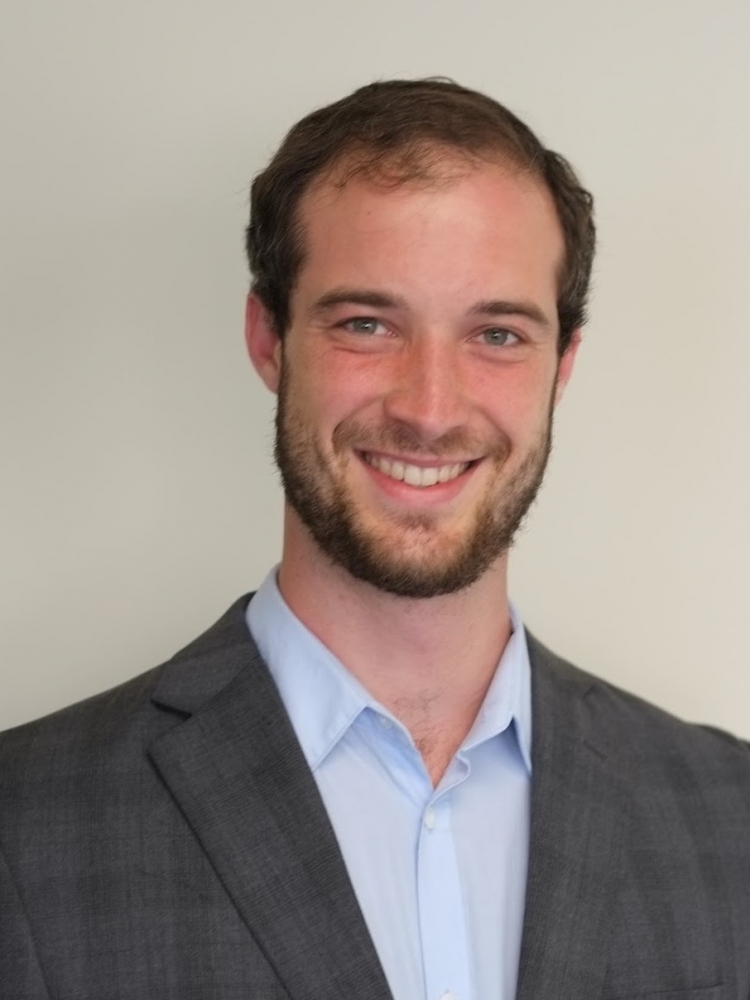 Chris Freeze, Ph.D. '19, Molecular Beam Epitaxy of Wide-Band Gap Perovskite Oxides: (Ba, Sr)TiO3 and BaSnO3, advised by Prof. Susanne Stemmer
Chris is currently employed with Intel in Hillsboro, OR as a PTD Module and Integration Device Yield Engineer. As a PTD Module Engineer, he is responsible for leading scientific research enabling manufacture of innovative device architectures coupled with the realization of these architectures. A few of his tasks are designing, executing, and analyzing experiments necessary to meet engineering specifications for their process; participating in the development of the equipment necessary to exploit the understanding gained in research; and operating manufacturing lines in order to integrate the many individual steps necessary for the manufacturing of complex microprocessors.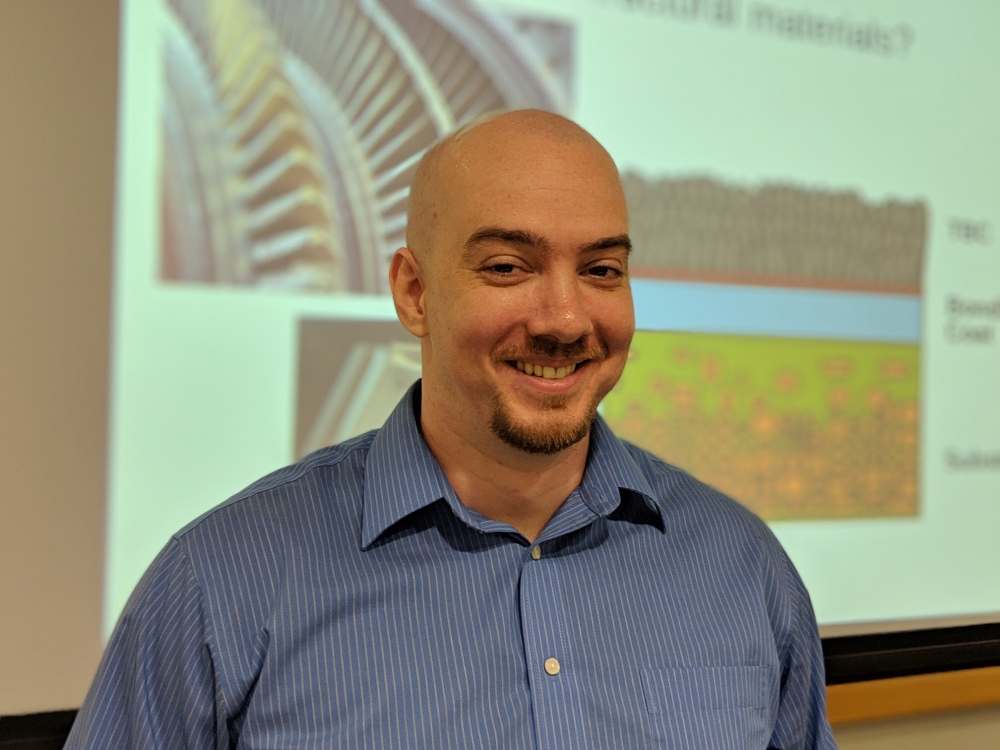 John Goiri, Ph.D. '18, First Principles Modeling of the Thermodynamic and Kinetic Properties of Superalloys, advised by Prof. Anton Van der Ven
John is currently working in the Van der Ven group as a Postdoctoral Researcher primarily focusing on improving their code base and developing tools to aid in DFT calculations.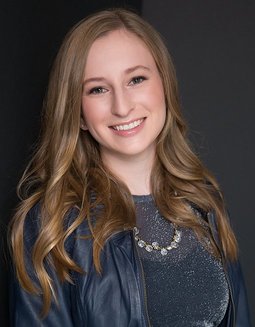 Natalie Larson, Ph.D. '18, X-Ray Computed Tomography of Microstructure Evolution during Polymer Impregnation and Pyrolysis Processing of Ceramic Matrix Composites, co-advised by Prof. Frank Zok and Prof. Carlos Levi(link is external)
Natalie Larson is a postdoctoral researcher at Harvard University working in the lab of Professor Jennifer Lewis. Her research is focused on 3D printing of lightweight structural composite materials and biomimetic 4D printing of hierarchical structures.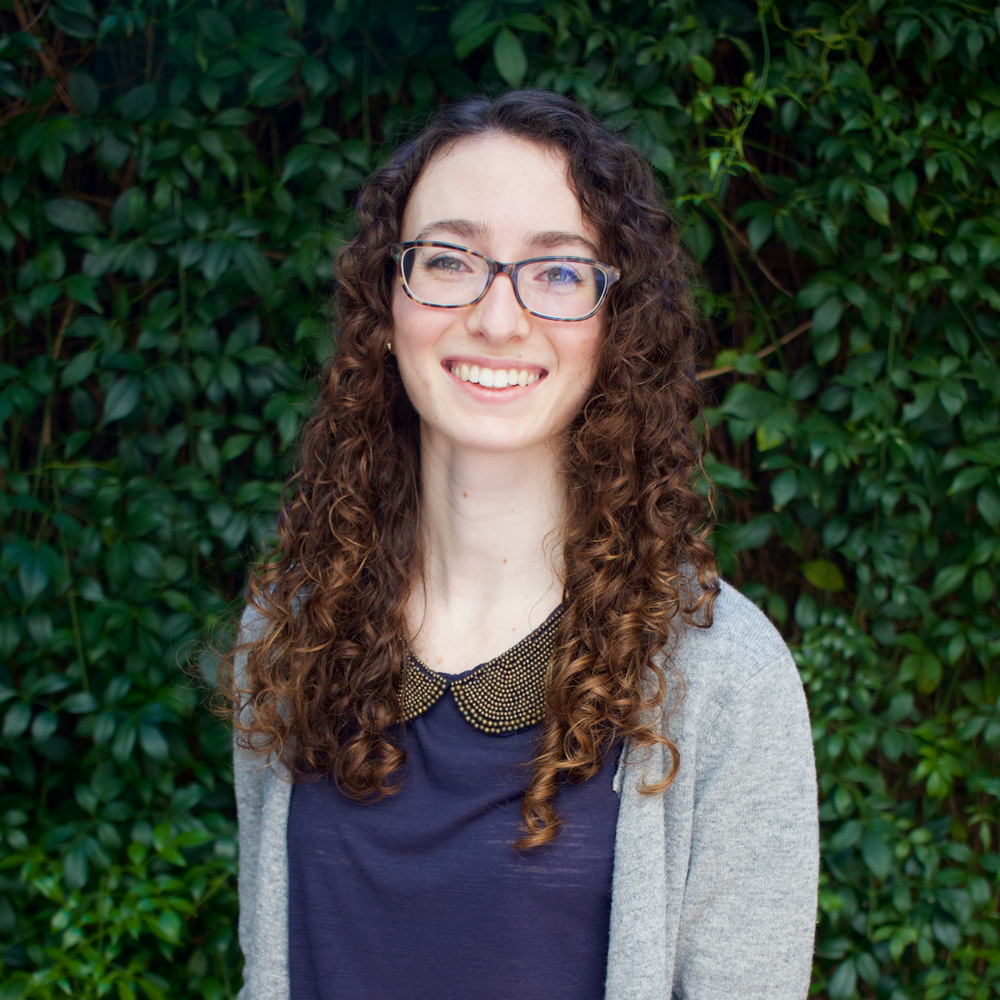 Anastasia Patterson, Ph.D. '19, Role of Monomer Sequence in Polymer Coatings and Self-Assembly, advised by Prof. Rachel Segalman(link is external)
Anastasia will be joining the Emerging Technologies team of DuPont's Electronics and Imaging site in Marlborough, MA, where she will be developing new materials for electronics applications such as displays and data transfer devices.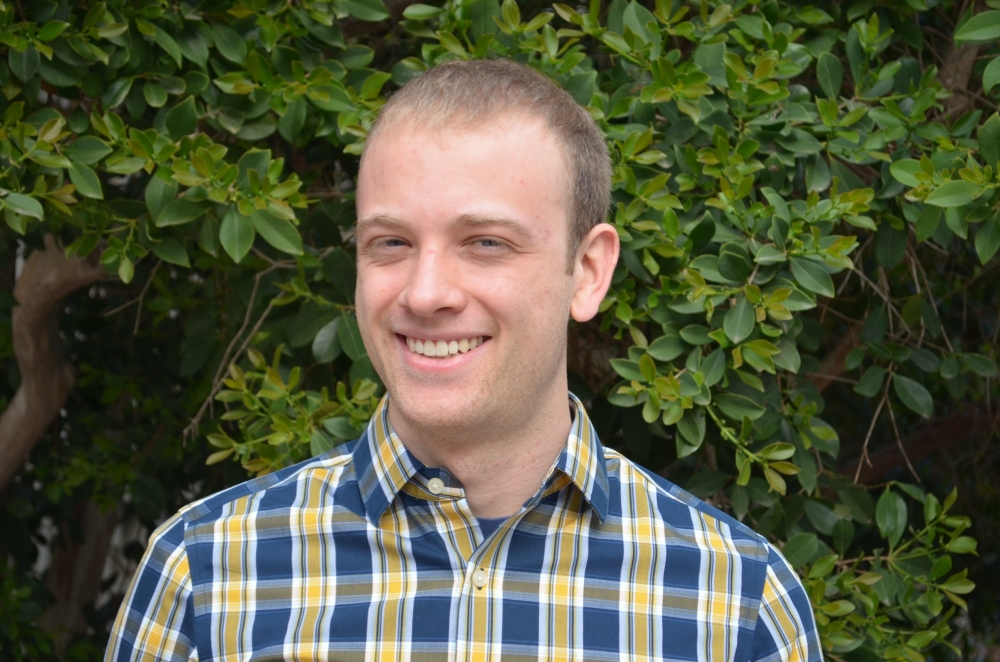 Colin Stewart, Ph.D. '19, Accelerated Design and Characterization of Oxidation Resistant Co-Based Gamma/Gamma-Prime Superalloys, co-advised by Prof. Carlos Levi and Prof. Tresa Pollock(link is external)
Colin Stewart received a 2018 National Research Council (NRC) Associateship Award to conduct postdoctoral research with the U.S. Naval Research Laboratory (NRL) in Washington, D.C., Materials Science & Technology division. His investigations focus on alloy design and characterization of new high-strength austenitic steels using an ICME approach.
Catch up with more UCSB Materials Ph.D. alumni: