Leadership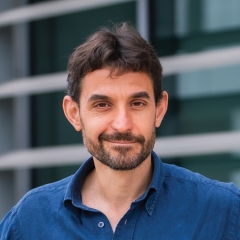 Omar Saleh
Professor and Chair
saleh@ucsb.edu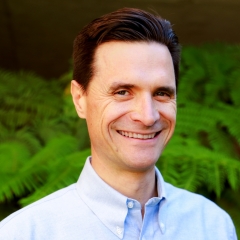 Anton Van der Ven
Professor and Associate Chair
avdv@engineering.ucsb.edu
The Materials Department at UC Santa Barbara was conceptualized and built around one central precept: that research is most effective in a collaborative, multidisciplinary academic environment. The approach has proved to be a Department hallmark. At UC Santa Barbara Materials, collaboration and collegiality are the norm and education is paramount.
Our world-class faculty offers accredited programs leading to a Doctor of Philosophy (Ph.D.) in Materials. In addition to providing a wealth of research and educational opportunities in these areas, the Department offers an array of cross-cutting courses that cover the conceptual foundations of the field:  the principles governing the growth and evolution of materials, the techniques used for characterization of the structure and properties of materials, and computational methods that enable precision materials design and analysis.
The Materials Department is deeply committed to supporting a diverse cohort of students and researchers, and encourages and mentors students from all backgrounds to develop as scholars and professionals. The Department adheres to the University of California Diversity statement that underscores the importance of educating a diverse population. The Department is well aware that diverse research teams improve our ability to innovate and solve problems effectively.
 
Materials at UC Santa Barbara is world renowned yet retains the spirit and excitement of a growing institution, with research programs constantly evolving and new initiatives emerging. The future looks very promising. We invite you to be part of it at UC Santa Barbara.
Department Rankings
No. 1


Materials Graduate Program
US News 2020*

No. 1


Materials Program in the Nation
National Research Council
*Among public institutions. Ranked third in the nation overall.