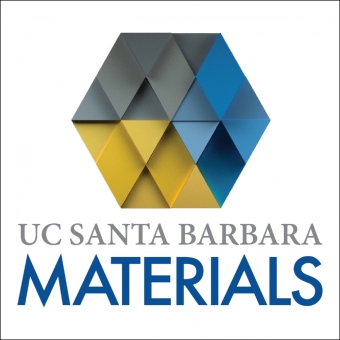 The UCSB Materials Department congratulates four Ph.D. graduate students for recently being named 2017 National Defense Science and Engineering Graduate (NDSEG) Fellows.  Rhys Kennard, Brandon Leu, Sean Murray, and Claire Weaver are first years in the Materials Ph.D. program. 
Upon receiving the NDSEG Fellowship, Claire  Weaver said, "I am so proud of the UCSB Materials Department for having four recipients this year.  I am very grateful for this community and to my advisor, Prof. Irene Beyerlein, for her support. I can't wait to see what we all accomplish over the next four years."
In addition to Claire, Brandon is also a member of Prof. Beyerlein's research group. Regarding the Fellowship, Prof. Beyerlein notes, "The NDSEG fellowship is an excellent and meaningful investment in future researchers that concurrently encourages and reinforces their ideas and ambitions to pursue research goals."
For his part, Brandon adds, "It is an incredible honor to receive the 2017 NDSEG Fellowship. This means a lot to me because it will provide me with the resources to chase exciting research and work with brilliant people."
Prof. Tresa Pollock, Sean Murray's Ph.D. advisor and Chair of the Materials Department, said, "We are very pleased to attract these truly outstanding students to our Materials program.  The NDSEG will greatly enhance their research as well as their entire graduate experience." And Rhys Kennard's advisor, Prof. Michael Chabinyc, adds, "The NDSEG program is an exceptional honor for students that enables them to take their research in new directions, frequently through collaborative projects that would not otherwise be possible."
In addition to having group member Rhys Kennard receive a 2017 NDSEG Fellowship, Prof. Chabinyc's student Elayne Thomas received a 2017 National Science Foundation (NSF) Graduate Student Fellowship. Mayela Aldaz-Cervantes, a member of the Prof. Carlos Levi's research group, also received an NSF Graduate Student Fellowship. 
Please take a moment to read more about the NDSEG Fellowship and the NSF Graduate Student Fellowship.  
News Type:
Awards and Accolades
Student & Postdoc Honors