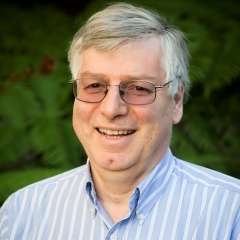 Wednesday, February 1, 2023
Congratulations to Professor Chris Palmstrøm on his election to the prestigious American Association for the Advancement of Science, one of the pinnacles of the profession. His indispensable expertise in using molecular beam epitaxy to control the growth and the interface structure and chemistry of dissimilar materials has led to the creation of many novel materials having new and useful properties. It is wonderful to see Chris be recognized for contributions that are important because they are truly impactful.
"Integration of materials with different properties, such as semiconducting, superconducting and magnetic capabilities, allow the creation of designer materials and structures with novel functions and applications such as in quantum computing," said 
Christopher Palmstrøm

(link is external)
, Distinguished Professor in the electrical and computer engineering and in the materials departments at UCSB's College of Engineering. With his expertise in molecular beam epitaxy, a method of "growing" materials in a highly controlled, atom-by-atom manner, his lab generates novel materials for making new, specialized and next-generation devices.