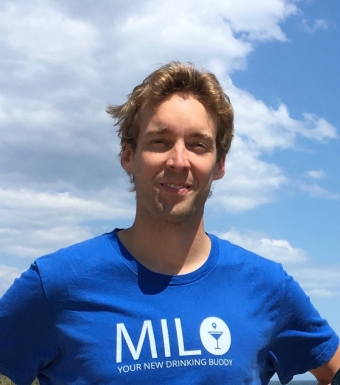 Bob is Co-Founder and Chief Technology Officer of Milo Sensors, Inc., a startup whose first product is a wearable, non-invasive alcohol sensor. 
In January 2015, Bob met Evan Strenk, another UCSB alumnus (B.S. in Film Studies, 2014), and they became teammates in the 2015 New Venture Competition for UCSB's Technology Management Program. After winning the New Venture Competition, they participated in the Citrix Startup Accelerator, and compiled an entry for the Wearable Alcohol Biosensor Challenge sponsored by the National Institute of Alcohol Awareness and Alcoholism (NIAAA), a division of the National Institutes of Health. Bob and Evan submitted their entry in December 2015.  
Also in December 2015, Bob graduated with his Ph.D. in Materials in the field of biophysics. Up until then, he had been working nights and weekends for his startup company. Bob largely attributes the successful launch of Milo Sensors to the patience and support of his Ph.D. advisor, Professor Omar Saleh. In January 2016, Bob began devoting 100% of his time to Milo Sensors, and in February, Evan left his corporate position on the Innovation Team at Decker's Brands to also join Milo Sensors full-time. 
Over the past few months, while working from the offices of the CNSI Incubator at UCSB, Bob and Evan focused on securing their initial round of funding. On May 18, the NIAAA announced Milo Sensors as winners of $100K in the Wearable Alcohol Biosensor Challenge, which was judged on device accuracy and reliability. After the announcement, a flurry of angel investors vied to fill the final spots in the seed round. Since then, Bob and Evan turned their sights to a soon-to-be-launched crowd-funding campaign, to be announced at MiloSensor.com.  The product will hit the market within the next year. 
The product, a wearable alcohol sensor, is housed in a slim device and connects to a smart phone, which stores all of the bio-data in an app. Bob explains: "Imagine you are enjoying a night on the town and wondering whether to indulge in another alcohol beverage. A quick glance at your smart phone will reveal your blood alcohol content, allowing you to make an informed decision on further alcohol consumption without the hassle of a breathalyzer." To the casual observer, the device-wearer might be checking a text, declining a phone call, or viewing a SnapChat. Ultimately, the technology from Milo Sensors allows a person to check their level of sobriety discreetly. Also, through developing patent-pending technology, Bob and Evan are staying ahead of the competition and are living the adage "with big risk comes big reward."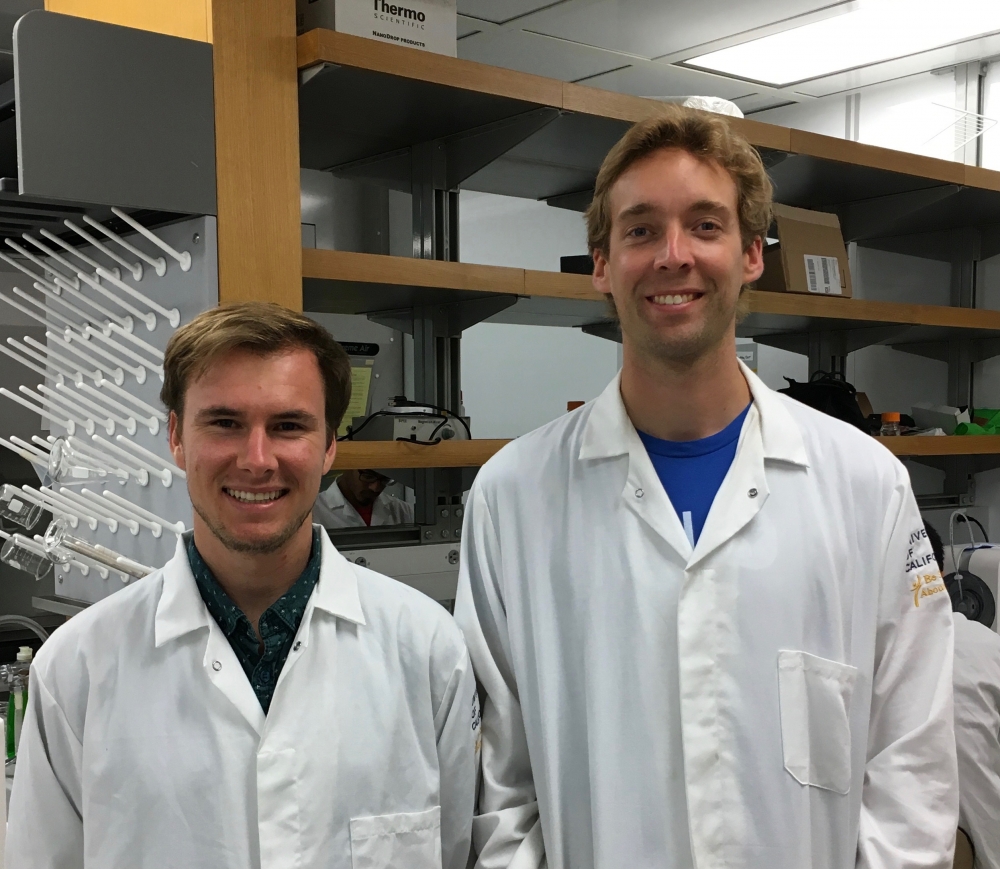 After cashing all of his chips for favors in January, Bob now works close to 70 hours per week and is grateful for Fernanda, his girlfriend, for footing the grocery bill.  He's happy, though. He looks forward to everyday, to working with an incredibly bright, motivated core team of six on a common goal, and to growing the team. Bob believes that California, and Santa Barbara in particular, is the perfect place to start a business: there is an angel investor community, pervasive entrepreneurial spirit, and the research and technology hub of UCSB. 
Bob received a B.A.Sc in Mechanical Engineering from the University of Toronto in 2006, and a M.Sc. in Nanotechnology from the University of Twente in the Netherlands in 2010.  He received an NSERC PGS-D Fellowship to pursue research with Prof. Saleh, and graduated from UCSB with a Ph.D. in Materials in December 2015.