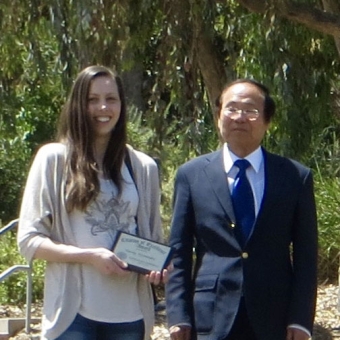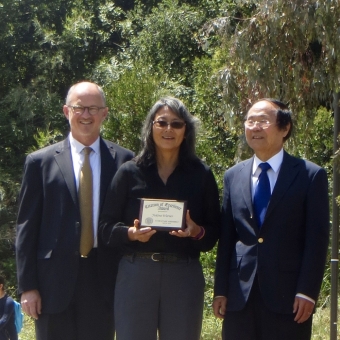 Congratulations to Materials staff Tawny Hernandez, the Department's Financial Analyst, and Yukina Warner, Corporate Programs Manager for SSLEC, on receiving 2016 Citation of Excellence Awards. The Award acknowledges and celebrates outstanding achievements and meritorious service of career staff. Each year, only ten awards are give. 
Tawny received the 2016 Citation of Excellence Award in recognition of her heroic performance over the past year, with extreme dedication and hard work that went very far beyond her normal duties.
Yukina received the Award due to her performance well beyond the scope of any job expectations. During exceedingly stressful times, she remains exceptionally supportive and approachable, promoting an environment that embraces teamwork, open communication, and an outstanding level of service.
Congratulation to Tawny and Yukina! Thank you for all you do.