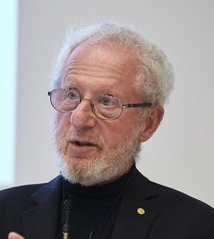 When that middle-of-the-night call finally came, it was Alan Heeger's wife who answered the phone. She turned to him, he recalled, and no sooner had she sleepily announced, "Someone from Sweden is on the line," than Heeger himself came awake and shouted, "Don't hang up!"
It had been years since his name was first bandied about as a contender for the Nobel Prize. As he reached for the receiver, a seed of doubt crept into his hope: Was it a hoax? A prank call?
No hoax. No joke. The prize was his.
"For so many years people told me I might win, but it didn't happen and it didn't happen," recalled Heeger, a physicist who earned science's top honor in chemistry, for his discovery and development of electrical conductivity in plastics. He is one of six Nobel laureates among current faculty members at UC Santa Barbara.
"When it finally did happen it was a big surprise," he said. "And it changed my life."
To read the entire story from The UCSB Current, please click here.