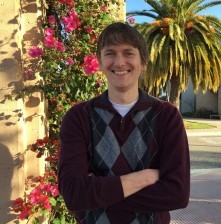 Assistant Professor Stephen Wilson, recently named a 2015-2016 Hellman Fellow, will receive support from the Hellman Fellows Fund for new research addressing the role of electronic correlations in transition metal oxides being explored as battery materials.
 
Prof. Wilson's current research focuses on materials with complex electronic structure that have promise for applications ranging from quantum computing to batteries.  His research interests include the exploration of novel forms of electronic symmetry breaking, new magnetic states, unconventional superconductivity, and quantum criticality's role in driving emergent phase behavior.
The Hellman Family Faculty Fellowship program, established by Warren and Patricia Hellman in 1994, makes annual research awards to junior tenure track faculty who show capacity for great distinction in their research.  For more information on the Hellman Fellows Fund, please visit www.hellmanfellows.org.